Info
Developer:
Game Insight
Download size:
67Mb
Version:
4.0.5
Requires
Android
: 3.0 & Up
Download
Description
Be warned: Paradise Island is very addictive, even if you've never played this kind of game before.
"Paradise Island" is the game for everyone who loves sun, sea, and sand!
Tear yourself away from work and build your own sunny island!
Isn't it time to start your own business? Wealthy tourists are already on their way to your sunny shores!! Entertain them in casinos and entertainment centers, build hotels, restaurants and discos! Build your own empire of entertainment! Turn your island into best resort empire and learn to manage your own business.
Game tasks:
✔ build all kinds of buildings on the Island;
✔ improve your buildings, repair them and gain profit;
✔ expand your property by buying new pieces of land and areas of sea;
✔ make your Island with unique buildings and plants;
✔ compete with your friends;
✔ set up your tourism business;
✔ build the city of your dream and turn your life into a happy story;
✔ learn all tips of the game receive all possible rewards and win the Grand Prize!
Game features:
✔ An offline mode to play without the Internet. Enjoy it on a plane, on the subway, on the road.
✔ beautiful and detailed graphics;
✔ extremely addictive and interesting gameplay;
✔ life on your island goes on even when the game is closed;
✔ there is a big choice of facilities and constructions, decorations and plants;
✔ tycoon and simcity features;
✔ more advanced, than a regular farm game;
✔ more than 130 of awards and achievements;
✔ Internet connection is recommended, but not necessary.
Facebook community: https://www.facebook.com/IslandGame
Privacy Policy: http://www.game-insight.com/site/privacypolicy
Terms of Service: http://www.game-insight.com/site/terms
Discover new titles from Game GameInsight: http://game-insight.com
Join our community on Facebook: http://fb.com/gameinsight
Join our community on YouTube channel: http://goo.gl/qRFX2h
Read the latest news on Twitter: http://twitter.com/GI_Mobile
Follow us on Instagram: http://instagram.com/gameinsight/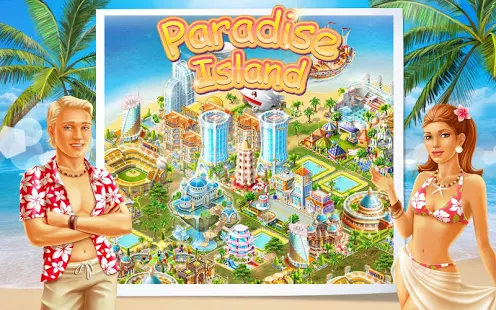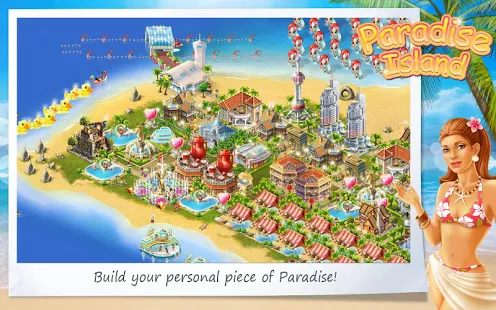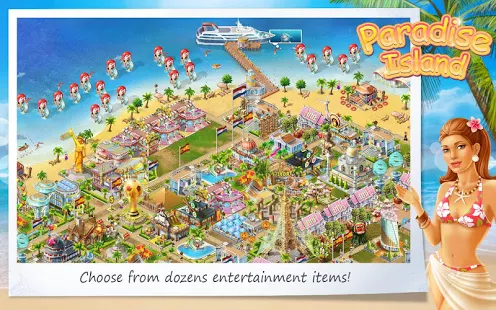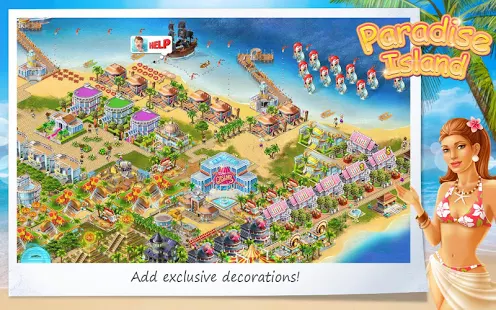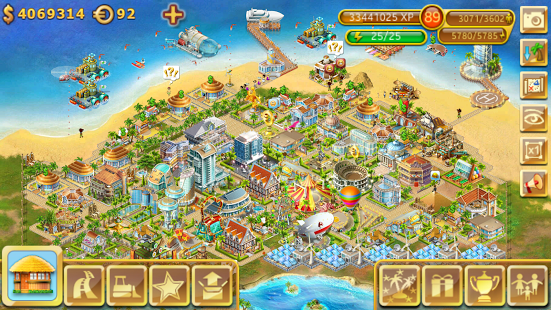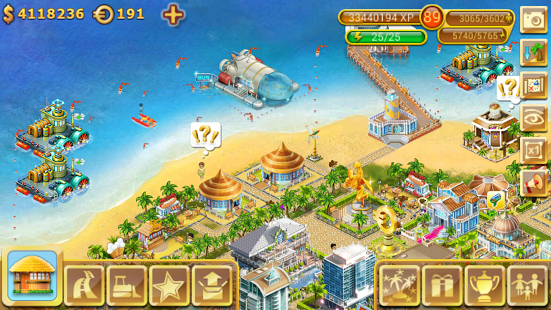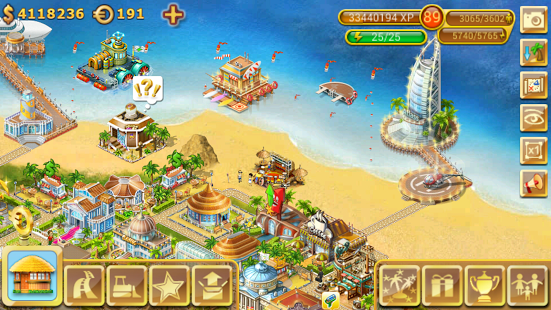 What's new
• The weather on your Island is hot and sunny as usual, and the warm sea is pulling in tourists from around the world like a magnet. Kick back on the beach with your guests, host parties and events, and turn your resort into the most popular vacation spot on the globe!
• One of the tourists has spotted land on the horizon. Use the helicopter in the Atlas Hotel to find out who it belongs to!
Gameplay video
 How to install Android game? Learn here!