Info
Developer:
Supercell
Download size:
79Mb
Version:
11.108
Requires
Android
: 4.1 & Up
Note:
! Requires internet connection to play
! Soft launch
Download
Description
Time to BRAWL! Team up with your friends and get ready for epic multiplayer MAYHEM! Brawl Stars is the newest game from the makers of Clash of Clans and Clash Royale.
Jump into your favorite game mode and play quick matches with your friends. Shoot 'em up, blow 'em up, punch 'em out and win the BRAWL.
BATTLE IN EXCITING GAME MODES
– Showdown: Play solo or with a friend in the rowdiest battle royale! Be the last Brawler standing!
– Gem Grab: Collect gems while fighting the opposing team. First team to collect 10 gems and hold onto them wins.
– Bounty: Collect stars for your team by eliminating opponents, but be careful not to let them pick you off. The team with the most stars at the end of the match wins!
– Heist: Crack the safe protected by the opposing team, and defend your valuables from would-be safecrackers. You have a couple of minutes to determine who leaves with the loot!
– Brawl Ball: It's a whole new ballgame! Can your team score two goals before getting blown up?
COLLECT AND UPGRADE BRAWLERS
Unlock a variety characters with punishing SUPER abilities, upgrade them with power points, and customize them with exciting skins.
PLAY SOLO OR WITH FRIENDS
Join a Band to share strategies and battle together with other players.
BECOME THE STAR PLAYER
Climb the local and regional leaderboards to prove you're the real Brawl Star!
PLEASE NOTE! Brawl Stars is free to download and play, however, some game items can also be purchased for real money. If you don't want to use this feature, please disable in-app purchases in your device's settings. Also, under our Terms of Service and Privacy Policy, you must be at least 13 years of age to play or download Brawl Stars.
Features:
– A fast-paced multiplayer battle royale is finally here on mobile
– Rowdy, real-time 3v3 battles against players from all over the world
– Unlock new, powerful Brawlers – each with a signature attack and a SUPER ability!
– Multiple unique game modes to unlock and play
– Battle solo or with friends
– Climb to the top of the leaderboards in global and local rankings
– Form a Band of Brawlers with fellow players to share tips and battle together
– Upgrade your favorite Brawlers for that critical edge
– Customize your Brawlers with unlockable skins
Support
Are you having problems? Visit http://supercell.helpshift.com/a/brawl-stars/ or contact us in game by going to Settings > Help and Support.
Privacy Policy:
http://supercell.com/en/privacy-policy/
Terms of Service:
http://supercell.com/en/terms-of-service/
Parent's Guide:
http://supercell.com/en/parents/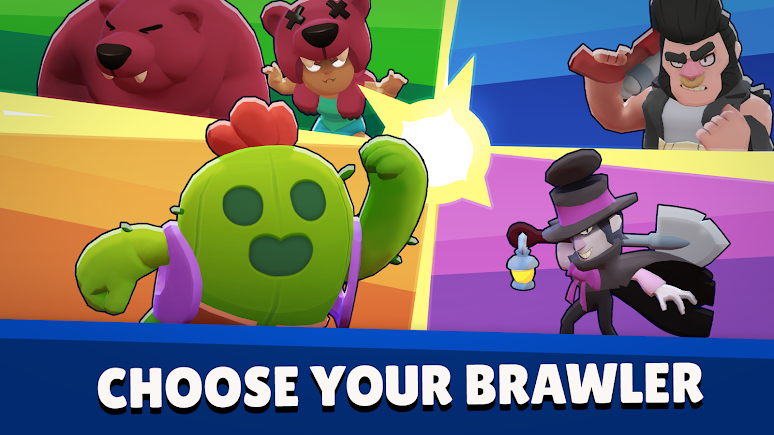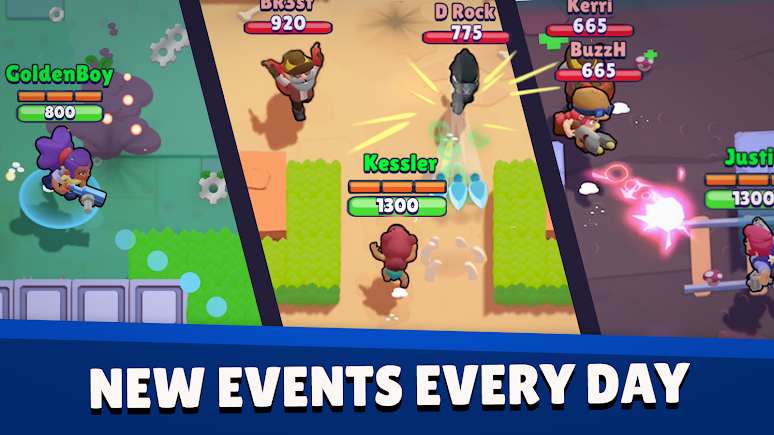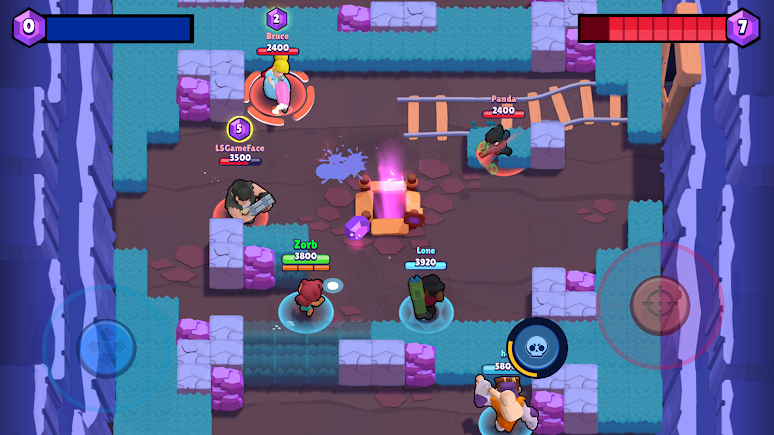 What's new
Brawl Stars is finally on Android!
Team up with your friends and get ready for epic multiplayer MAYHEM!
Gameplay video
 How to install Android game? Learn here!