Info
Developer:
Supercell
Download size:
91Mb
Version:
1_35_114
Requires
Android
: 4.0.3 & Up
Note:
! Requires internet connection to play
Description
Best. Farm. Ever. Welcome to Hay Day, the most popular farming game on mobiles and tablets, number one in 122 countries.
Learn the lay of the land, tend to your crops, and trade goods with neighbors and friends. It's a real special place where the crops never die even though it never rains. Sharing the farm with our quirky animals only makes things more fun!
PLEASE NOTE! Hay Day is free to download and install. However, some game items can also be purchased for real money. If you do not want to use this feature, please set up password protection for purchases in the settings of your Google Play Store app. A network connection is also required.
~~~~~~~~~~
FEATURES
~~~~~~~~~~
♥ Grow and customize your farm
♥ Trade crops and fresh goods with neighbors and friends through your very own roadside shop
♥ Fulfill orders with your truck and even by steamboat
♥ Repair your dock and cast your lure to fish the waters
♥ Build your own town and welcome visitors
~~~~~~~~~~~
MEDIA MENTIONS
~~~~~~~~~~~
Hay Day's presentation is fairly cinematic for a mobile game. It's eye candy. […] If you're a fan of simulation games, Hay Day is visually pleasing and will definitely keep your inner agriculturalist giddy for hours
Watching your crops grow and your twee factories spew out products is a quietly pleasing experience.
http://www.pocketgamer.co.uk/r/Multiformat/Hay+Day/review.asp?c=42764
~~~~~~~~~~~
PLAYER REVIEWS
~~~~~~~~~~~
Hay Day is very proud to announce over 5 million five star reviews on Google Play!
~~~~~~~~~~
SUPPORT
~~~~~~~~~~
Neighbor, are you having problems? Visit https://supercell.helpshift.com/a/hay-day/?l=en or contact us in game by going to Settings > Help and Support.
Under our Terms of Services and Privacy Policy, Hay Day is allowed for download and play only for persons 13 years or over of age.
Privacy Policy:
http://www.supercell.net/privacy-policy/
Terms of Service:
http://www.supercell.net/terms-of-service/
Parent's Guide:
http://www.supercell.net/parents/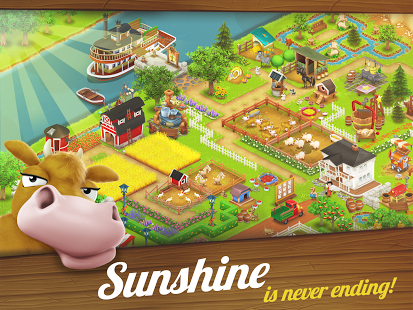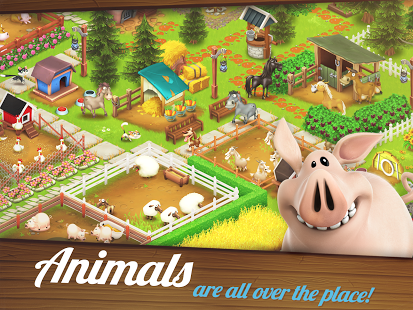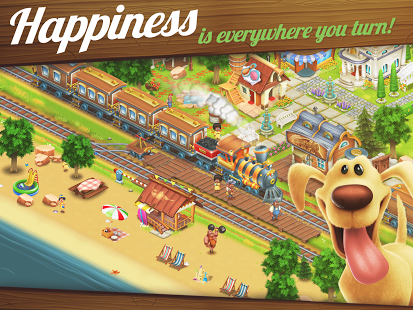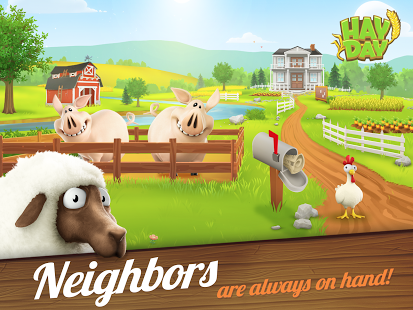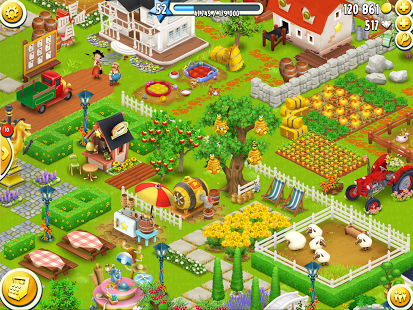 What's new
Introducing: The Wildlife Sanctuary!
•An entirely new area right next to your town with 6 adorable animals.
•Customize your sanctuary any way you like.
•Unlock animals by gaining puzzle pieces through the Derby, the mystery boxes and selected boats that occasionally steer for your farm.
Additional
•New special Derbies! More info in the derby stand during the break.
•Check your inbox regularly regarding our 5th anniversary celebrations!
Thank you for playing our game for all this time!
YouTube video
 Download apk - 91Mb
 Google Drive
 How to install Android game? Learn here!