Info
Developer:
Supercell
Download size:
98Mb
Version:
33.117
Requires
Android
: 4.0.3 & Up
Note:
! Requires internet connection to play
Description
Welcome to Boom Beach: come with a plan or leave in defeat!
Fight the evil Blackguard with brains and brawn in this epic combat strategy game. Attack enemy bases to free enslaved islanders and unlock the secrets of this tropical paradise. Create a Task Force with players around the world to take on the enemy together. Scout, plan, then BOOM THE BEACH!
PLEASE NOTE! Boom Beach is free to download and play. However, some game items can also be purchased for real money. If you do not want to use this feature, please set up password protection for purchases in the settings of your Google Play Store app.
FEATURES
– Play with millions of other players, raid hundreds of enemy bases for loot
– Battle for control of precious resources to upgrade your base against enemy attacks
– Explore a huge tropical archipelago and discover the mysterious power of the Life Crystals
– Face fearsome Blackguard Bosses and uncover their evil plans
– Join other players to form an unstoppable Task Force to take on co-op missions
Under our Terms of Services and Privacy Policy, Boom Beach is allowed for download and play only for persons 13 years or over of age without parental consent.
Note: A network connection is required to play
Parent's guide:
http://www.supercell.net/parents
Privacy Policy:
http://www.supercell.net/privacy-policy/
Terms of Service:
http://www.supercell.net/terms-of-service/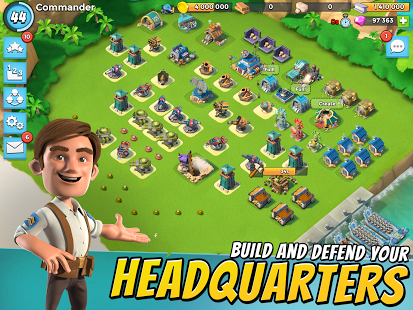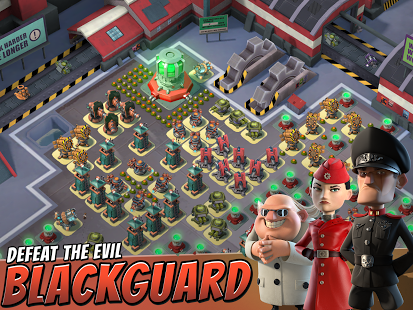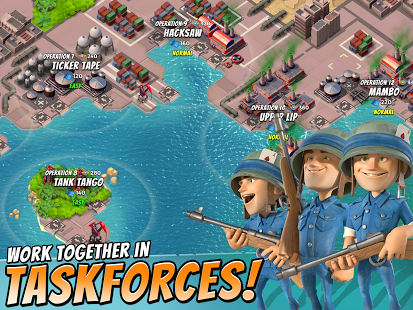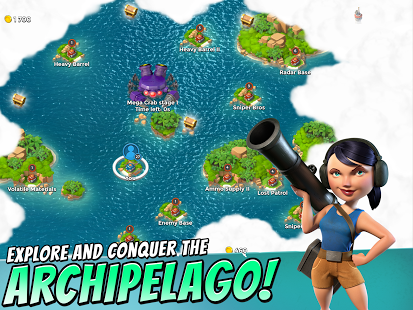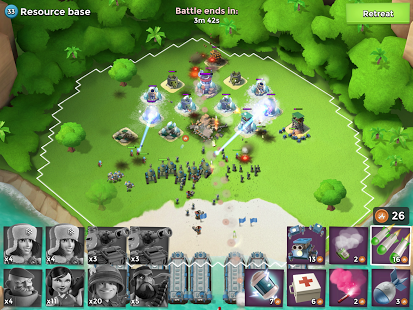 What's new
Get Ready for the Holidays with Google Play's Festive Updates
NEW
- Happy Beachmas! Player bases are now coated in snow, and a Beachmas Tree is available for all Commanders who log in throughout the holiday period.
- Prototroops! New experimental tank blueprints are now available from the Trader.
- New Temporary Gun Boat Ability - The Cryo Bomb!
- Added more Blackguard Basebuilder Bases into the Archipelago.
- Added language support for Finnish!
YouTube video
 Download apk - 98Mb
 Google Drive

 OneDrive
 How to install Android game? Learn here!
Keywords: Boom Beach update, Boom Beach apk