Info
Developer:
My.com B.V.
Download size:
497Mb
Version:
1.0-a20251.85
Requires
Android
: 5.0 & Up
Note:
! Requires internet connection to play
Description
Armored Warfare: Assault is a brand new tank shooter that brings relentless PvP-action to mobile! The mayhem never stops, respawn onto the modern battlefield and engage your enemies head on.
Armored Warfare: Assault brings you to military hotspots around the globe, rendered in great detail by a powerful Unreal Engine. Collect all cutting-edge armored vehicles, level up your crew and wreak havoc on your rivals with the latest military technology such as smoke grenades, airstrikes, guided missiles and more.
Features
* Dynamic action-packed PvP with respawn mechanics.
* 3v3 and 8v8 team deathmatch!
* More than 60 modern warfare vehicles in 4 wildly different classes: heavy tanks, assault vehicles, snipers and scouts.
* Level-based vehicle progression system for new skills and modules: airstrikes, smoke grenades, guided missiles, etc.
* Improved controls: control chassis and turret movement with one hand.
* Developed with Unreal Engine 4 for detailed graphics, explosive special effects and superior physics.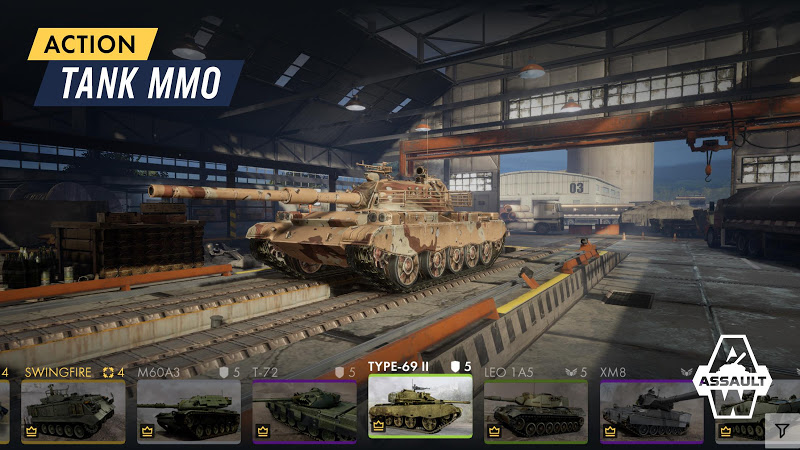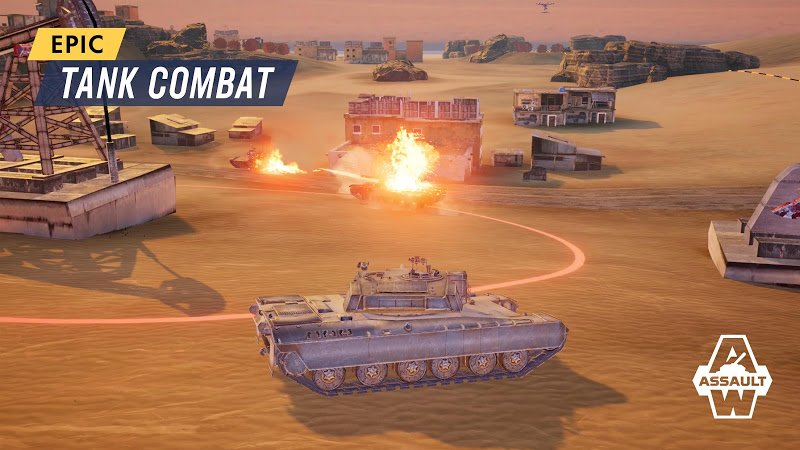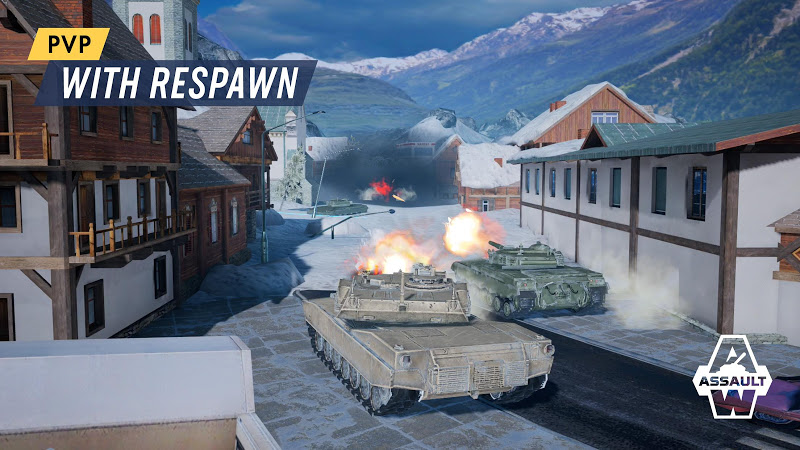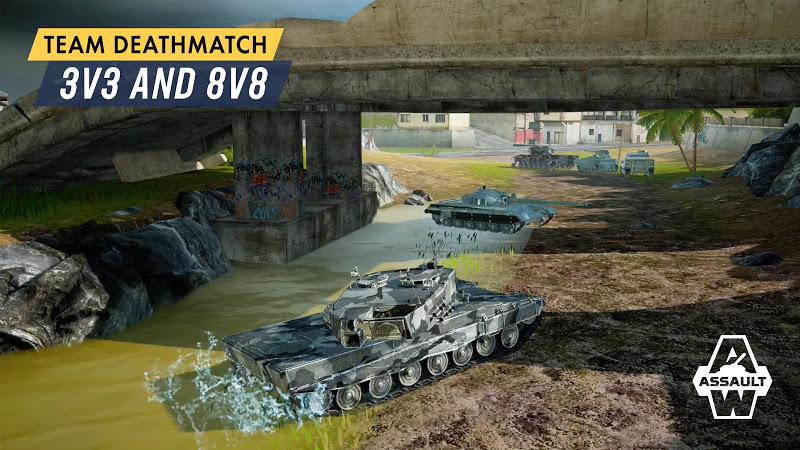 What's new
Hi there!
It's a minor update, but with some bugs fixed.
Stay tuned for an upcoming big game update (really cool one! :) ).
YouTube video
 Download apk - 42Mb
 Google Drive

 OneDrive
 Download cache(data/obb) - 454Mb
 Google Drive

 OneDrive
Move cache(data/obb) to:
Android/obb
 How to install Android game? Learn here!