Info
Developer:
HandyGames
Download size:
65Mb
Version:
1.10.1
Requires
Android
: 4.0.3
Mod info:
Unlimited
Download
Description
Lead German forces on the rise towards the East or defend mother Russia on the Soviet side. Choose the right tactic of warfare and earn your stripes as an ingenious Commander at the FROZEN FRONT!
Experience mind-blowing World War 2 battles in the brilliant new military STRATEGY-sim by HandyGames™!
MISSION BRIEFING
FIGHT through the bone-chilling cold of the 1941 Eastern Front!
COMBAT enemy positions with tanks and infantry!
SHOOT hostile headquarters with mighty bomber wings!
EMPLACE your artillery in rough terrain!
SUPPLY your army with goods and ammunition!
DEFEND yourself against superior numbers of enemies!
FEATURES
✔ FREE TO PLAY
✔ Constantly new Quests with fantastic rewards
✔ Online multiplayer battles
✔ Turn-based strategy action in WW2
✔ Thrilling campaigns and challenging missions
✔ Hot-Hand multiplayer battles
✔ Historical German and Soviet units
✔ Repairs, camouflage and fortification of units during the battles
✔ Infantry, artillery, tanks and warplanes for both fractions
✔ Hex grid for the best overview possible
✔ Detailed graphics and super-realistic sounds
✔ Full tablet support
Supports Google Play game services
You can play 1941 Frozen Front entirely for FREE, though various items are available via in-app purchase. You can use password protection on the Google Play Store app to help prevent accidental or unwanted purchases on your device.
Grab your gamepad and experience a totally new type of Android gaming – with our brand new support for the following controllers:
Xbox 360, PlayStation, Samsung Smartphone Gamepad, NVIDIA SHIELD, Mad Catz M.O.J.O., Moga Pro and many more!
Thank you for playing 1941 Frozen Front!
Stay tuned on Google+:
http://goo.gl/qkjngm
Join us on Facebook:
http://www.fb.com/handygames
Check news on Twitter:
http://www.twitter.com/handy_games
Subscribe to our YouTubechannel:
http://goo.gl/2Kq6yY
Follow us on Instagram:
http://instagram.com/handygames
Imprint: http://www.handy-games.com/contact/
© www.handy-games.com GmbH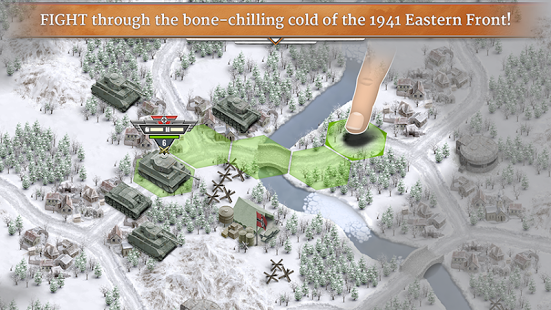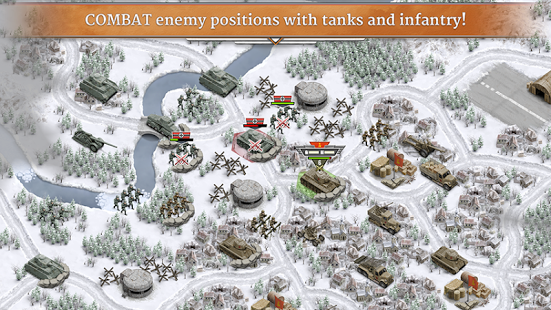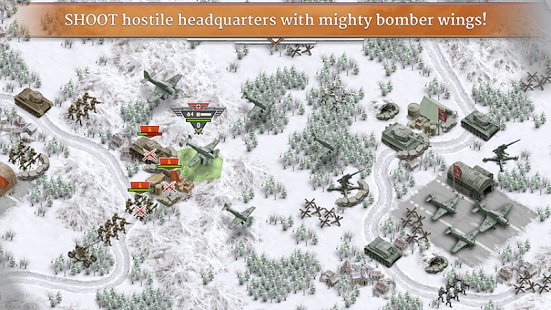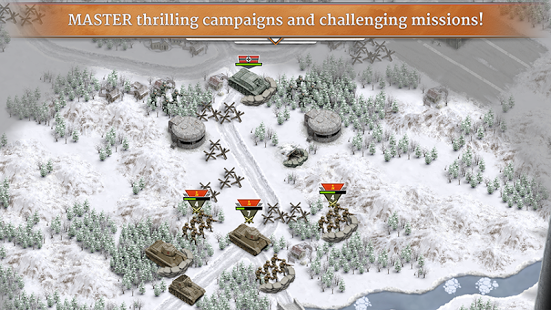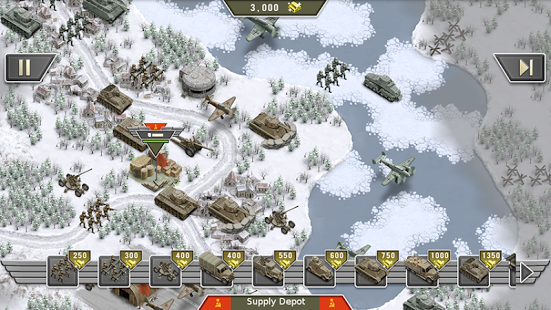 What's new
Fixed wrong graphic scaling on certain devices
1.10
New German campaign "Avalanche"
Gameplay video
 How to install Android game? Learn here!