Info
Developer:
8Square Games
Download size:
47Mb
Version:
1.0
Requires
Android
: 2.3 & Up
Description
Thanks for our fans' love and great suggestions to our last two versions of Counter Terrorist – Critical Strike(CT-CS).
Here we present the Counter Terrorist 2-Trigger(sister version of Counter Terrorist 2-Gun Strike)
Key Features:
☑As part of our players like the "auto shoot", but the other part don't like it, so here we present the Counter Terrorist 2-Trigger, we add "trigger" button by default, but when you think it's too hard to use, you can still turn on the "auto shoot".
☑We also turn off "In App Purchase" in this version, as it can be played by players from the countries where they can not play this game before.
2.0 New Features:
☑You can turn "Auto Shoot" ON/OFF in battle.
☑You can modify "Aim Sensitivity" in pause button.
☑More weapons, in 2.0 we have 20 weapons, some are really the "monsters":)
☑More levels, in 2.0 we added 2 more levels which contain gorgeous environment.
☑More smart enemies, in 2.0 we will face much smarter enemies, you'd better not despise them.
☑Harder level means more rewards.
Game control:
☑Left 1/3 screen is for moving,right 2/3 screen is for aiming.
☑When you aim the target,your weapon will fire automatially,giving you a much easier FPS game control.
☑You can prepare your bullets before battling,or auto buy bullet in the battle.
Game tips
☑You can tweak your control sensivity in your pause menu,fit all the android devices here.
☑Auto buying bullets in the battle,save your precious time
☑Aim the head,give your enemy the critical strike!
☑Enemies' life and damage grows when you select a harder level.
Enjoy!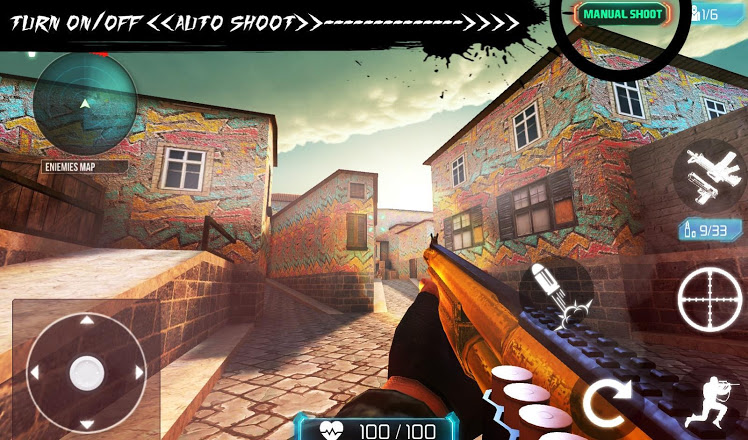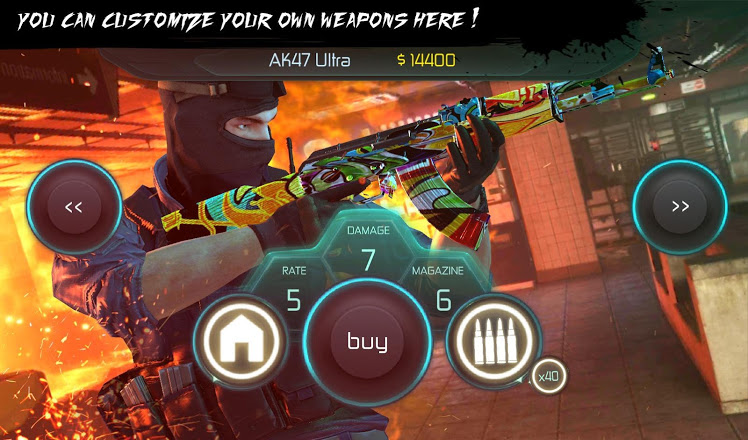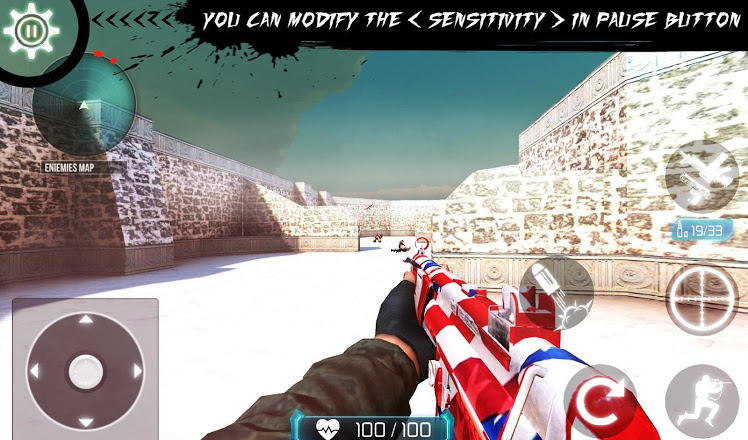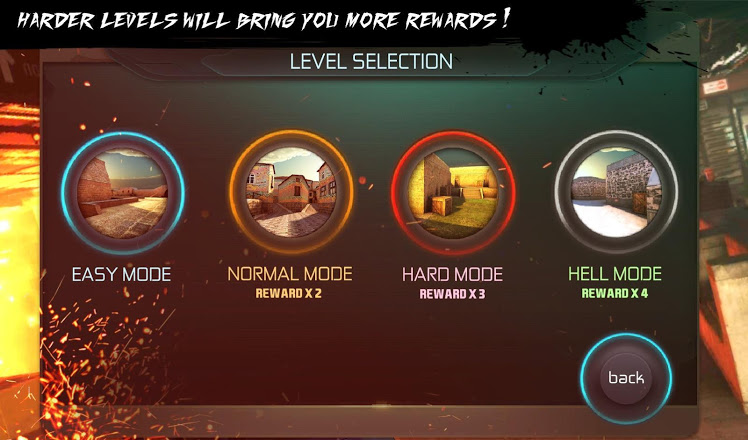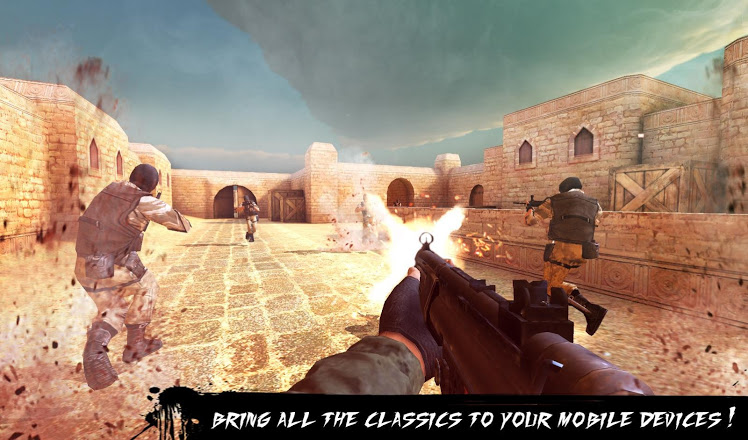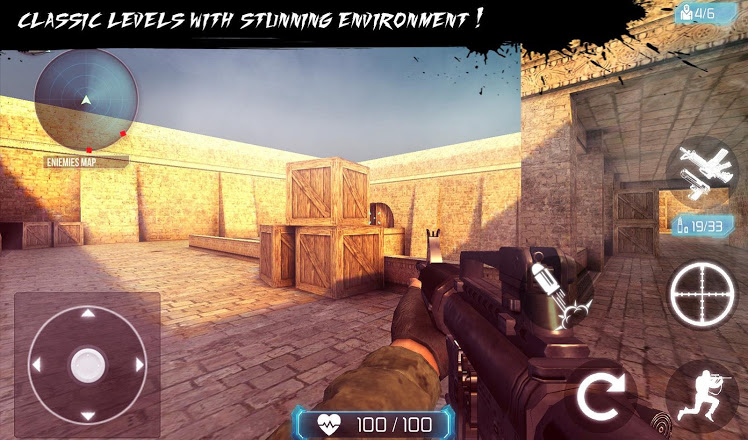 YouTube video
 Download apk - 47Mb
 Google Drive

 OneDrive
 Download mod apk(hack) - 47Mb

 Google Drive

 OneDrive
 How to install Android game? Learn here!