Info
Developer:
BANDAI NAMCO Entertainment Inc.
Download size:
39Mb
Version:
4.1.0
Requires
Android
: 4.0 & Up
Note:
! Requires internet connection
! You need to download Cache from apk
Description
Form your own pirate crew and set sail for adventure!
Use the simple tap controls to pull off powerful combos!
The world of One Piece awaits you!
-An All-New Battle System Made Just for Your Smartphone!-
ONE PIECE TREASURE CRUISE features intuitive tap controls that'll have you sending foes flying in no time! Tap your characters at the right time to form combos and deal massive damage! What's more, each character possesses unique special abilities that make battles even more exciting! Re-enact thrilling showdowns from the original story using your favorite One Piece characters!
-Relive Your Favorite Moments from the One Piece Storyline!-
The tale begins in Windmill Village, where a young Luffy has his fateful encounter with Red-Haired Shanks. With each Quest you complete, another chapter of the epic tale unfolds, allowing you to experience the magnificent story of One Piece all over again!
-Form a Crew with Your Favorite One Piece Characters!-
Collect WANTED posters in battle and head to the Tavern to recruit new characters for your crew! There are tons of recruits available, including both major and supporting characters! Gather your favorite pirates and train them to become the mightiest crew to ever sail the seas!
-Perform "Tandem" Attacks to Deal Huge Damage!-
Chain together attacks with certain characters in a specific order to perform a Tandem attack that deals incredible damage to all enemies!
[Recommended OS Versions] Android 4.0 or later
[Disclaimer] (1) Operation is not supported for models and OS versions other than those recommended.
(2) Depending on your usage, there may be cases where operation is unstable even with the recommended models.
(3) Regarding the recommended OS versions, although it says "Android 4.0 or later," this does not guarantee that the latest OS version is supported.
For information on the latest recommended models and answers to frequently asked questions, visit:
http://bnfaq.channel.or.jp/contact/faq_list/1531
©EIICHIRO ODA/SHUEISHA, TOEI ANIMATION
Game © 2014 BANDAI NAMCO Entertainment Inc.
This application is distributed under the official rights from the license holder.
[Terms of Service] http://legal.bandainamcoent.co.jp/terms/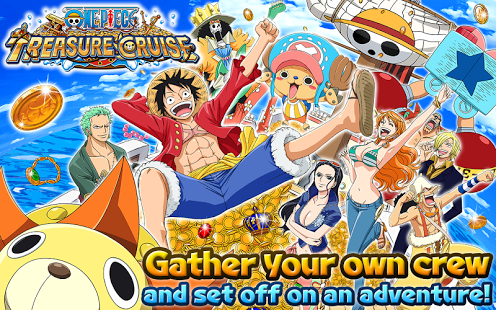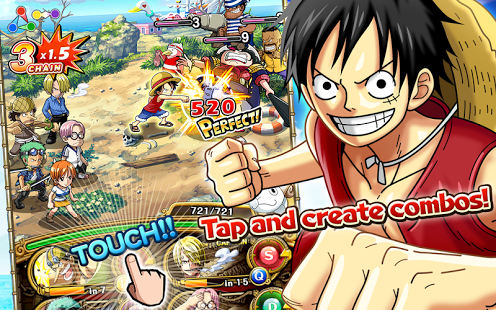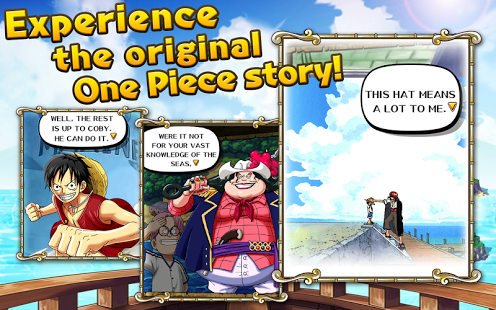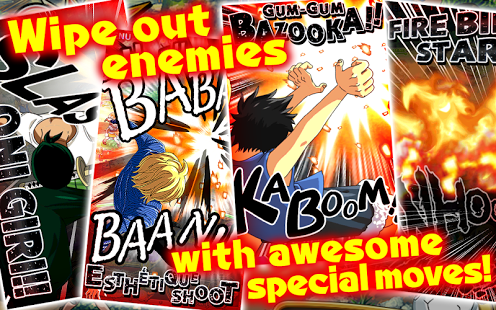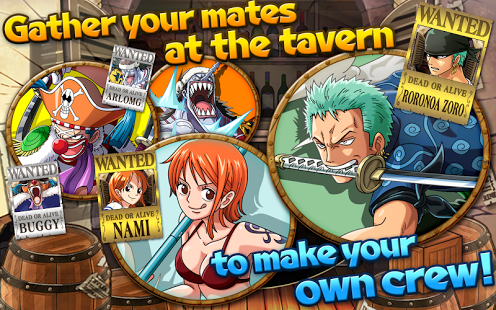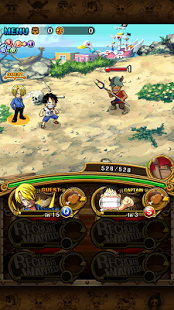 What's new
・Friend/Guest Captains selection and effects in battle have been improved.
・Touching the Status Ailment icons during battle will now display it's effects.
・The display for quests on Extra Island has been improved
・The functionality to change devices with SNS has been added
・Added functionalities for new characters coming soon
・Other minor fixes
YouTube video
 Download apk - 39Mb
 Google Drive
 How to install Android game? Learn here!