Info
Developer:
Elex
Download size:
94Mb
Version:
1.0.10
Requires
Android
: 4.0.3 & Up
Note:
! Requires internet connection to play
Download
Description
Last Battleground: Survival is a battle game. Each match takes 32 players and puts them on a deserted island. At the start of the game, all players parachute onto the island completely empty-handed.
The way the game unfolds is: players are spread around the island unarmed and must find and use various weapons and items.
As time goes on, the island's "safe zone" gets smaller and smaller, and certain areas will also experience explosions, until only one player is left standing victorious.
The safe zone changes randomly in each match, providing players with a fresher, more intense experience each time.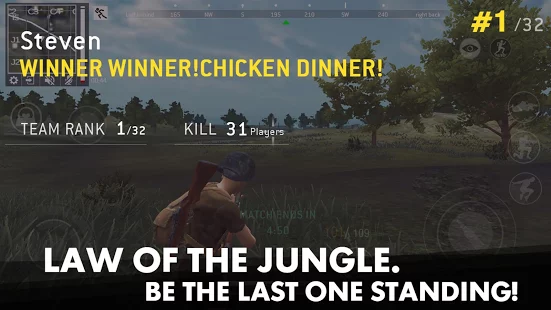 What's new
1. Added Email function.
2. Added Store function.
3. Added new in-game buildings.
4. Players will be equiped with hand-guns when they land.
5. Optimized battle ground details.
6. Optimized building placements.
7. Optimized character details and animations.
8. Optimized in-game icons.
9. Optimized parachute controls and experience.
10.Changed in-game main page.
11.Optimized combat details experience.
 How to install Android game? Learn here!
Keywords: Last Battleground apk, Last Battleground game, Last Battleground Survival Android