Info
Developer:
Lucas Wilde
Download size:
259Mb
Version:
1.1017
Requires
Android
: 4.2 & Up
Note:
! Requires internet connection to play
Description
Forward Assault is a new multiplayer FPS shooter. This first-person shooter features tactical gameplay, high-quality graphics, and fast-paced action. There are many guns you can choose from, and more to come. Fight as the counter terrorist CT team or the terrorist team and plant or defuse the bomb. Play on strategic-based tactical maps and bring your team to victory.
You can also play a Ranked mode in this new FPS shooter, where you must climb the ladder and become the top player.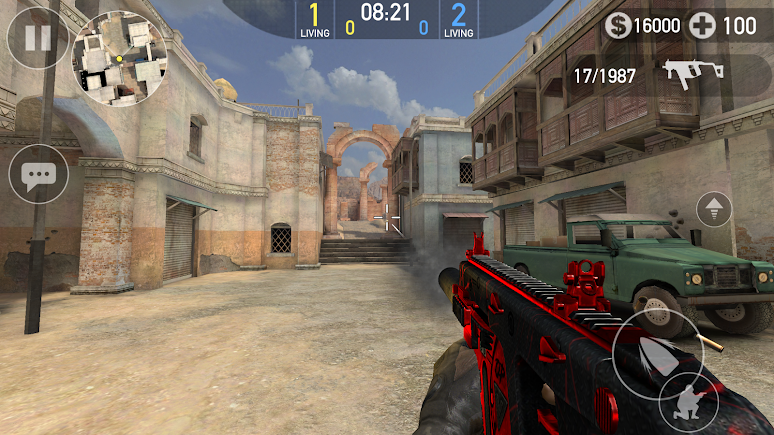 What's new
- New Map (Mall)
- New Gun (MP9)
- Watch Ads for Gold
- Offers for gold
- Two special Offers
- Longer Rounds
- Two new skins
- Money hack patch
- Chat after Match Fixed
- New banning system fixes
- Grenades do damage properly
 Download apk - 37Mb
 Google Drive

 OneDrive
 Download mod apk(hack) - 23Mb

 Google Drive

 OneDrive
 Download cache(data/obb) - 222Mb
 Google Drive

 OneDrive
Move cache(data/obb) to:
Android/obb
 How to install Android game? Learn here!