Info
Developer:
Social Point
Download size:
54Mb
Version:
4.1
Requires
Android
: 4.0 & Up
Download
Description
Breed, raise and battle the ultimate monster fighting force and lead them to victory in the arena! Collect new monsters and uncover their unique skills and personalities: Some monsters are impressive, some are just a bit particular. Build a world for them in unique habitats and take them with you on exciting quests. Battle against other players and earn juicy rewards. Legendary!
When you prove yourself as a Monster Master, the ultimate social challenge awaits you: Team Wars, a worldwide league where you'll be able to team up with your friends and measure your strength against other strong players in PVP. You'll be able to customize your monsters with runes to make them stronger and build your strategy!
With over 40 million players already building, collecting and fighting, Monster Legends is a beast of a mobile game. Will you be the next monster master?
MONSTER LEGENDS FEATURES
BREED MONSTERS & DISCOVER NEW ONES!
– Collect over 300 monsters…. New monsters to discover every week!
– Breed cool new species by combining monsters of different elements and rarities. Feed them to make them grow even stronger!
– Use RPG progression to level your monsters and power them up for the monster battles ahead.
BUILD A WORLD FOR YOUR MONSTERS!
– Build your monster paradise from a remote island to a bustling camp, and fill it with unique temples, farms and habitats.
– Monsters love their favorite habitats! Don't forget to add more as you upgrade – After all, monsters are pretty important here.
BATTLE HEAD TO HEAD IN TEAM WARS!
– Battle other Monster Masters in the PVP arena, take their resources and climb up the Leaderboards in the Multiplayer mode!
– Battle monsters in the Team Wars challenge: Join or start an Alliance, build up a strategy with other players and obtain exclusive monsters from the Team Shop!
COLLECT TREASURES & REWARDS!
– Strike out on a single-player journey and conquer over 25 islands on the Adventure Map. New themed islands arise on the horizon every month!
– Play limited-time events, dungeons and islands where you'll be able to obtain incredible monsters and resources of all types!
DISCOVER NEW CHALLENGES EVERYDAY!
– Regular special events made of wonders, dangers and unknown Monster adversaries.
– Treasures and rewards awaits you. Just come to collect them!
Do you have the bravery, skill and technique to become a Monster Master? Find out with Monster Legends, the building and breeding RPG that will put you on top of the Monster kingdom! Download today and start training!
Check Monster Legends out on:
Facebook: https://www.facebook.com/MonsterLegends
Twitter: https://twitter.com/Monster_Legends
Youtube: https://www.youtube.com/MonsterLegendsGame
Other great titles by Social Point: Dragon City, World Chef and Dragon Land. Check them out!
Monster Legends is FREE to download and FREE to play. However, you can purchase in-app items with real money. If you wish to disable this feature, please turn off the in-app purchases in your phone or tablet's Settings.
If you love your monsters, make them smile. Drop us a nice review here!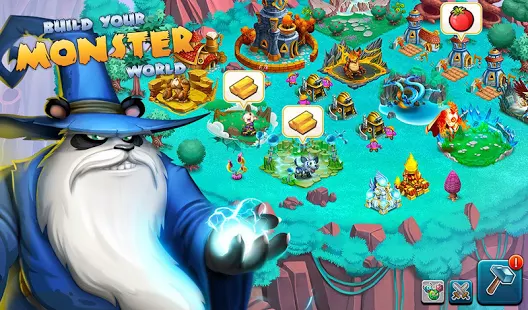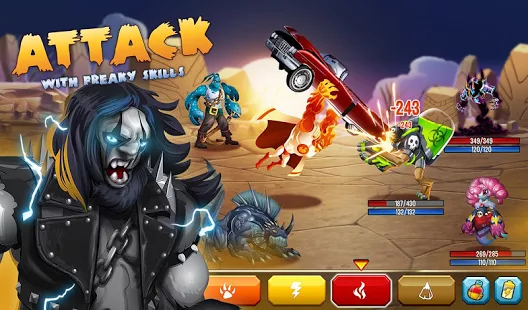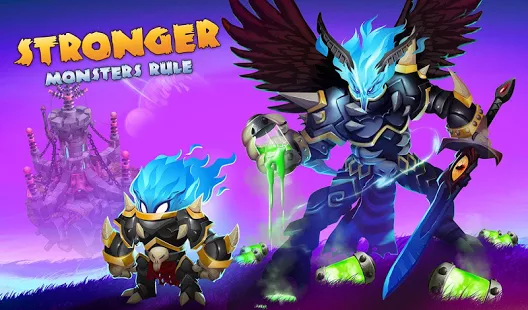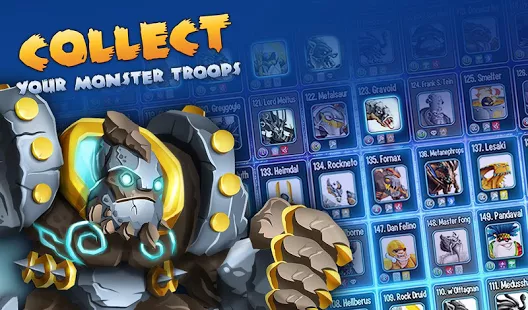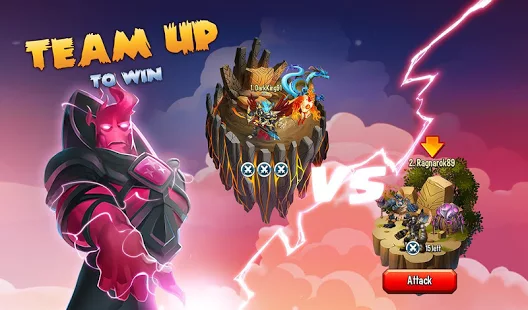 Gameplay video
 How to install Android game? Learn here!