Info
Developer:
ELECTRONIC ARTS
Download size:
21Mb apk + cache
Version:
1.3.71
Requires
Android
: 2.3 & Up
Mod info:
Everything is unlocked
Note:
! You can also download cache from apk
 Recommended by Apkplaygame
Download
Description
CRACK UP, GET WANTED
Avoid a tenacious police squad while engaging in street racing combat. Hot automobiles like the SRT Viper GTS, Porsche 911 Carrera S, Hummer H1 Alpha, and many more are raced and chased. For the first time on a mobile device, experience the ferocity of no-brakes-allowed street racing with accurate full-car damage.
MARK YOUR TRACES
Check the Wanted List on Origin to see who is wanted most by your friends and on other platforms by logging in. Then, take on your buddies and compete endlessly to show off your racing prowess.
GO FROM NOTHING TO MOST WANTED…
NFS MW apk features:
• Drive and customize over 40 of the world's most exciting cars
• Race the way you want! By popular demand, you can now touch or tilt to steer
• Use Mods to enhance your car and get ahead of the pack in style
• Experience the action with mind-blowing graphics and intense full-car damage
• Earn Speed Points to unlock new cars
• Trick out your phone with an exclusive Most Wanted live wallpaper
Your rivals will do everything they can to stop you from getting to the top – but in this world, there can only be one Most Wanted.
Need for Speed Android reviews:
"The graphics are absolutely awesome" (Eurogamer.es)
"It pushes the mobile platform to its utmost limits and doesn't even break a sweat" (Capsule Computers)
Need for Speed Most Wanted is one of the best, high-quality racing game for Android.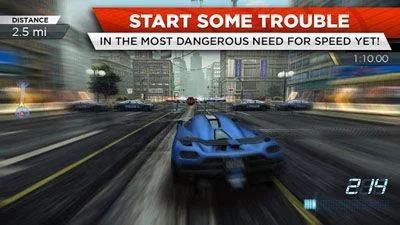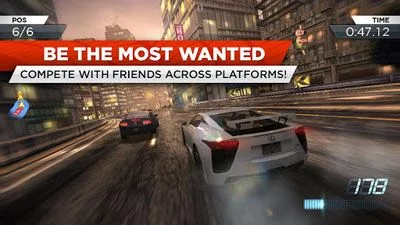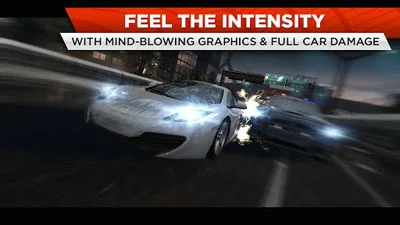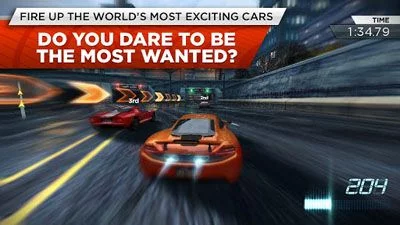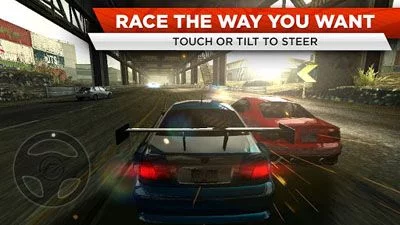 What's new
'Rev your engines and get ready to burn some rubber! We've made some behind-the-scenes improvements to keep your game running smoothly. Thanks for playing!
Gameplay video
 How to install Android game? Learn here!
Keywords: Need for Speed Most Wanted apk, Need for Speed Android, Need for Speed Most Wanted apk + data, Need for Speed Most Wanted mod apk