Info
Developer:
Jujubee S.A.
Download size:
75Mb
Version:
1.4 & Up
Requires
Android
: 2.0.1
Mod info:
Unlimited
Download
Description
AMAZING OFFER! Now 67% off to celebrate the launch of FLASHOUT 2!!!
IMPORTANT: You can change the graphics quality in the settings menu! Scroll down for app support and useful info!
FLASHOUT 3D by Jujubee is the best racing experience for your mobile device! Get into one of your ultra fast ships and join the competition! Use rockets and guns to fight your way to victory in all events and become the best racer in the whole galaxy!
With jaw-dropping graphics, stunning visuals and fast-paced racing action, FLASHOUT 3D brings a new level of fun to the table! It also features a unique interactive equalizer, that analyzes in-game music and accordingly determines, in real-time, what the visual effects look like!
But there's more! The game has some of the best and most accessible controls to allow you to focus on the pure action and an addicting Career Mode that will keep you busy and entertained for hours!
Dominate the grid in all events, master your skills, upgrade your ships, listen to the great tunes, unlock all circuits and get hooked by this most advanced, fun and exhilarating racing experience!
Features and highlights:
– Amazing 3D graphics!
– Full HD support!
– Great and unique electronic music!
– Addicting Career Mode!
– Highly-detailed and amazing racing circuits (New York, Beijing, Berlin and many more)!
– Dozens of challenging races!
– Upgradeable, super-fast ships!
– Precise, fun and awesome controls!
– Full accelerometer support!
– Many cool and useful bonuses!
– Deadly and destructive arsenal of weapons!
– Clever AI, adapting to your style of play!
– Interactive Equalizer – music affects graphics!
– Gorgeous visual effects!
– 6 control layouts!
– Vibrations (if supported by device)!
– Customizable graphics (low, medium, high)!
– TV Out support!
– Facebook and Twitter support!
– And even more!
PLEASE NOTE:
– You can change the graphics quality in the settings menu;
– If you have any problem with the game make sure to restart your device;
– Before posting a negative comment, make sure to contact our support team, we are here to help!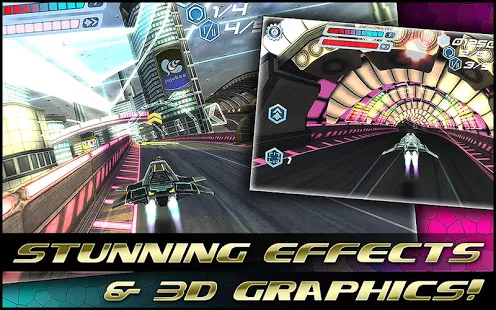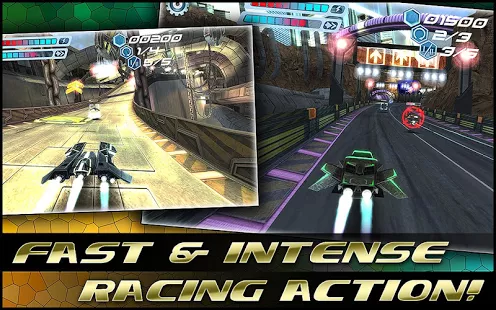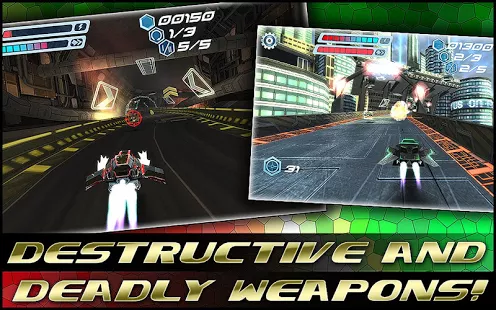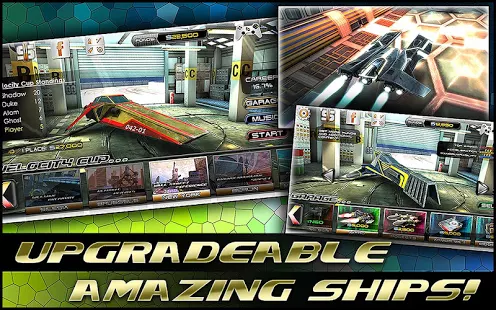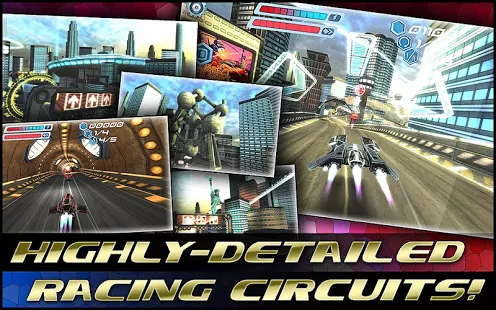 What's new
1280x800 resolution bug fixed (Samsung Galaxy Note and similar)
Thank you for your support and positive reviews - you rule!
Gameplay video
 How to install Android game? Learn here!