Info
Developer:
BANDAI NAMCO Entertainment America Inc.
Download size:
73Mb
Version:
1.0.26
Requires
Android
: 4.0.3 & Up
Download
Description
Players can access PvP Events once they reach Level 40! #Digimon #DigimonHeroes
Digimon Heroes is an exciting and free card game where you collect, fight and evolve more than 1,000 of your favorite DIGIMON characters! Join the card battle adventure, build your teams, and conquer your enemies all over the Digital World of File Island.
Match cards to fight, heal and execute epic combo moves in unique, strategic Digimon battles. Evolve your Digimon or use fusion to power them up, and launch even more massive attacks!
• STRATEGIC MATCH-3 CARD BATTLES
– Match Command Cards to form chains and devastate your enemies!
– Play cards of the same color to fight, heal and unleash ultra-powerful moves!
– Fight alongside your favorite Digimon Heroes
• COLLECT YOUR FAVORITE DIGIMON
– Digimon champions from common to legendary – Collect over 1000 of your favorites!
• DIGIFUSE, DIGIVOLVE AND LIMIT BREAK
– Evolve your Digimon to more powerful forms
– Digimon fusion powers up your favorite characters
– Break through your Digimon's limits to unleash their full potential
• EPIC BATTLES AND SPECIAL EVENTS
– Fight your way through File Island and push your team to its limit with epic events and challenges!
– Battle heroes and take on incredible challenges in an always-evolving online world
Digimon Heroes is the ultimate strategic card game, with all of your favorite Digimon in the fray! Collect cards, battle enemies, and evolve your Digimon to combat the ultimate enemy on File Island!
Download Digimon Heroes and join the card battle today!
Note: Digimon Heroes! is free to download and play but there are in-app purchases available. If you do not wish to use these features, you can disable in-app purchases in your device's settings. In-app purchases are available via the Shop within the game. Please refer to In-App Purchases for price tiers.
A network connection is required to play.
For more information on BANDAI NAMCO Entertainment America Inc:
Checkout out our website: http://www.bandainamcoent.com/home.html
Like us on Facebook: https://www.facebook.com/BNGAMobile
Follow us on Twitter: https://twitter.com/BNGAMobile
Subscribe to our Youtube channel: https://www.youtube.com/user/BNGAMobileTube
Download and play other BANDAI NAMCO games!:
• Outcast Odyssey
• PAC-MAN
• PAC-MAN Championship Edition DX
©2015 Akiyoshi Hongo, Toei Animation. © SCG Characters LLC. Digimon Heroes! and all related logos, characters, names, and distinctive likenesses thereof are the exclusive property of Toei Animation and SCG Characters LLC. All Rights Reserved. Used Under Authorization.
©2015 BANDAI NAMCO Entertainment Inc. All rights reserved. Published and distributed by BANDAI NAMCO Entertainment America Inc.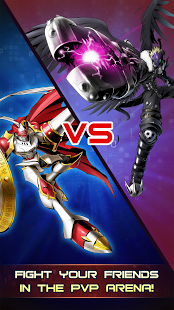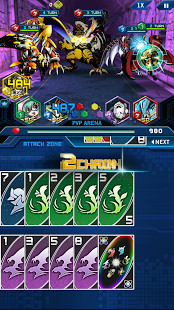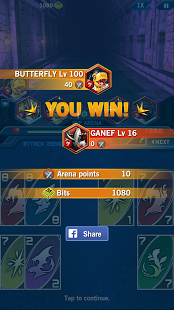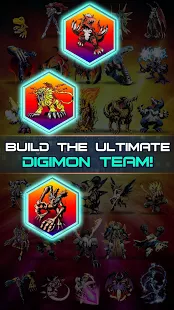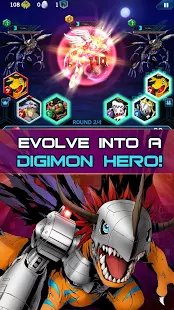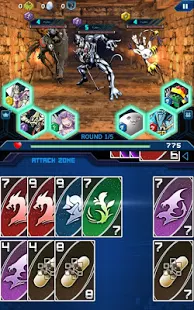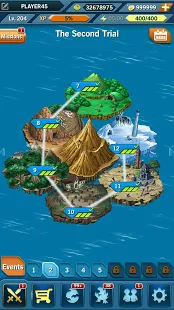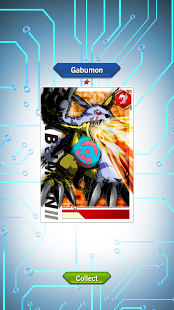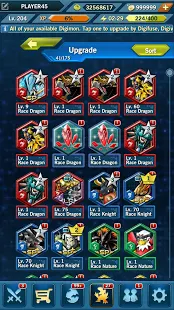 What's new
Tamers, check out the new version!
What's new?
*New Missions!
*Visual improvements! & fixes!
...and some surprises that cannot be disclosed yet! :)
Visit the Official Website & Forum: http://www.digimon-heroes.com
Follow us:
- https://www.facebook.com/DigimonHeroesGame
- https://twitter.com/DigimonHeroes
Gameplay video
 How to install Android game? Learn here!