Info
Developer:
Frozen Gun Games
Download size:
41Mb
Version:
1.14
Requires
Android
: 4.1 & Up
Description
Welcome to "Freeze! 2", the highly anticipated sequel to the multi award winning puzzle hit "Freeze!" (More than 11 million downloads worldwide!).
PLEASE NOTE:
"Freeze! 2" is the premium full version with 100 levels, with no in-app purchases and without annoying ads! So, it isn't free – but we can also guarantee that you pay only once for the entire game, and never again!
+++ unique atmosphere, charm, and a compelling twist +++
[PG Award, pocketgamer.co.uk]
+++ top notch, highly innovative and immersive +++
[5/5, puzzlegameapp.com]
+++ worth your attention +++
[ign.com]
THE STORY:
Many years ago, our old hero from "Freeze!" was kidnapped from evil aliens and locked in a tiny cell on a planet far, far away. He never found his way back.
Now his little brother heads to the stars in his self-built rocket to find his lost brother and to free him from the clutches of the aliens!
THE GAME MECHANICS:
You'll solve twisted physics-based puzzles by rotating the cells around our heroes with your finger. And of course you'll have to use the Freeze-buttons to arrest gravity for the brothers. Sounds simple? Well, yes, it is – at first.
NEW IN "FREEZE! 2":
The basic gameplay is the same as in "Freeze!", but there are many exciting extensions: In the levels you'll encounter liquids like water and deadly rocket fuel sloshing around. The brothers have to pass most levels together, fighting against lethal electric fields, smart batteries (what?!?) and slightly sadistic level design.
HIGHLIGHTS OF "FREEZE! 2"
• Premium game, no ads, no in-app purchases, developed by Andreas von Lepel
• New look and unique graphics by art director Jonas Schenk (jonasschenk.com)
• With surreal alien worlds by illustrator Jonas Littke (lufthoheit.com)
• 4 alien worlds, 100 varied and exciting levels, designed by Hiro Yamada
• New dark tracks from the Swiss Trance Master Karl Lukas (bit.do/karllukas)
• Simulation of fluids such as water and deadly rocket fuel
• High Scores and Achievements – who'll escape fastest from the prison worlds?
============= About "Freeze!" =============
+++ Winner of the "Indie Prize Europe 2013"-Award +++
+++ "Top 10 Android Game of 2013" (Android Qualityindex) +++
+++ More than 10 million downloads worldwide +++
»Freeze! is one of a kind. It's a whole new gaming experience… Score 4.3/5« (androidshock.com, review)
»Score 91/100« (AppBrain.com, review)
»The twisty-turny physics delights on offer here are cleverer, darker, and more devious than what's on offer in your average casual puzzler.« (pocketgamer.co.uk, review)
»minimalistic yet stunning artwork … gameplay is fun, challenging and maybe even a little maddening … Score 4/5« (148apps.com, review)
»Spooky, Challenging Perfection – Score 10/10« (tapscape.com, review)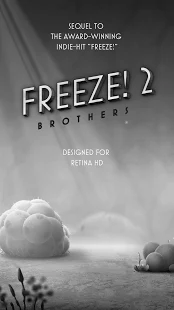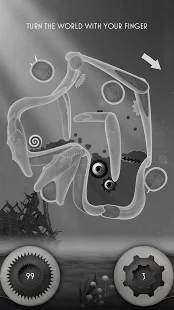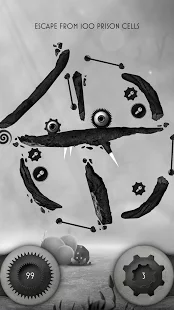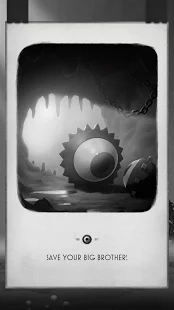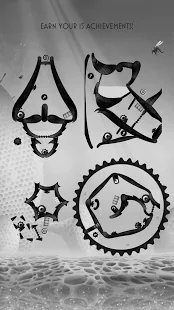 What's new
+++ Small bugfixes +++
YouTube video
 Download apk - 41Mb
 Google Drive
 How to install Android game? Learn here!