Info
Developer:
Hasbro Inc.
Download size:
194Mb
Version:
1.9.0
Requires
Android
: 2.3.3 & Up
Download
Description
The Insecticons are everywhere and we need your help to defeat them! Take control of your favourite Transformers, collect energon, and unlock power modules to gear up and defeat the Insecticons.
▶TAG TEAM GAMEPLAY:Bumblebee can't take them all on by himself. Select a teammate to take into battle with you. When Bee gets tired his parner can take over and finish what he started.
Discover lots and lots of new Autobots and Decepticons characters to unlock along the way from
▶CUSTOMIZE your character with new weapons and boosts by collecting Power Modules throughout the game.
▶TRANFORM into Vehicle Mode, rev your engines and smash into your enemies, knocking them out of action!
COMING SOON
During 2015 you'll be able to unlock your new Transformers "Robots in Disguise" Toys in the game by scanning the new Transformers "Shield" icon. (See game for more instructions). All unlocks are available through play, no purchase necessary to enjoy the game.
INFO FOR PARENTS
Other than for downloading and updating the game, Transformers Robots in Disguise game does not require an internet connection (3G or WiFi) and rest easy, it has NO in app purchases.
Hasbro, Transformers and all related logos and character names and trademarks are trademarks of Hasbro, Inc. © 2014 Hasbro. All Rights Reserved.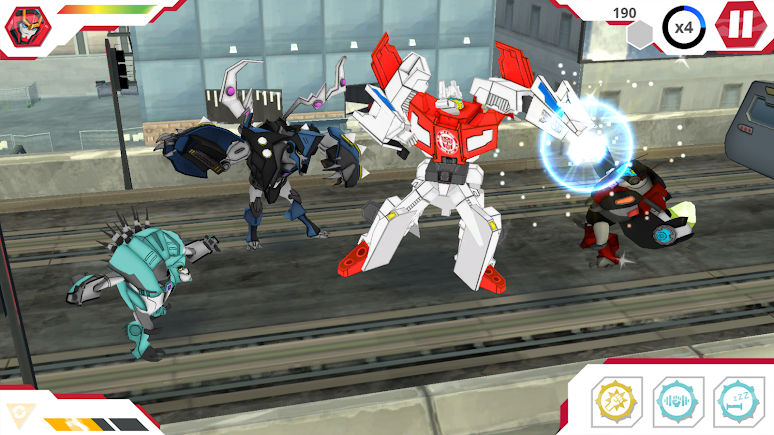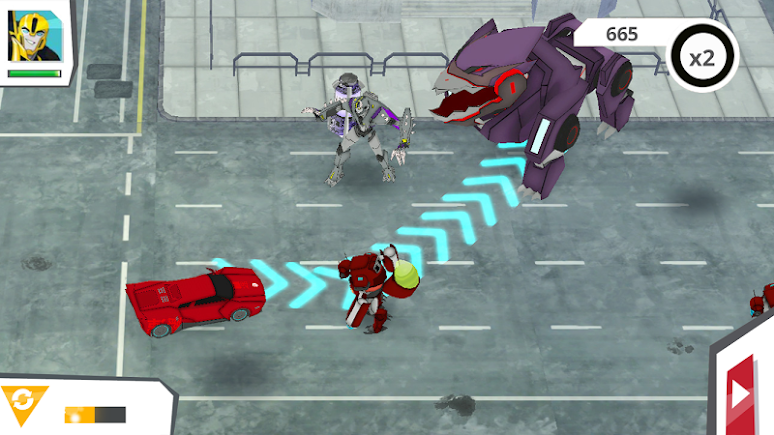 What's new
"The War rages on, but we have a new weapon against the enemy. The COMBINERS are one of the the largest, most powerful robots on the team. Our victory is assured?" – Optimus Prime
▶ UPDATE – Added COMBINER FORCE characters.
▶ UPDATE – COMBINER FORCE toys unlock Tickets for in app rewards.
▶ UPDATE – Map screen.
▶ UPDATE – Unlock the classic STARSCREAM charcter, now available in game.
 How to install Android game? Learn here!