Info
Developer:
Fenix Fire
Download size:
210Mb
Version:
1.1.2
Requires
Android
: 4.1 & Up
Download
Description
You are man's last hope against utter extinction. Located on a distant colony in the Osiris system, you must defend your base at all costs using anything you can to hold back the relentless alien threat.***** FRESH ON THE MARKET SALE UNTIL OCTOBER 12th!!! *****
-Epic survival gameplay. Survive as many days as you can protecting 8 immersive zones across your base colony. Search abandoned mines, protect giant power plants, or go deep into alien hives searching with your flashlight.
-Tons of vehicles and weapons to earn and unlock, each more powerful than the last. Load up your vehicle with ammo and missiles and get out there to destroy anything that has more than two legs!
-Ultra high resolution next gen graphics rendering. Dynamic lighting and shadows, specularity normal mapping, dynamic AI, reflective surfaces, the list goes on. Graphic settings are automatically optimized for your device.
-This is just the beginning! We are a small indie team from AAA consoles and are pouring our experience into Osiris Battlefield. We want to make Osiris Battlefield amazing and we need your help! Download it, check it out, and give us your feedback. We truly believe this is the start of something awesome!
ENHANCED BY QUALCOMM® SNAPDRAGON™:
Osiris Battlefield was optimized for the graphics features and performance provided by Qualcomm Snapdragon 800 series processors. The power of Snapdragon can be seen in many of the advanced visual effects incorporated in the game, such as real-time surface reflections, terrain textures and shaders, atmospheric flares and particles, and dynamic environmental lighting. The game showcases OpenGL ES 3.0 rendering techniques supported by the graphics processor, such as deferred lighting, GPU skinning, soft shadows (PCF), and ETC2 texture compression.
Visual Effects Enhanced by Qualcomm® Snapdragon™:
1. PBR real-time cubemap reflections on all metallic surfaces and creatures
2. Three normal map blended terrain texture shaders
3. Realistic atmospherics: fog, lens flares, and dust particles
4. Real-time soft shadows and dynamically lit environments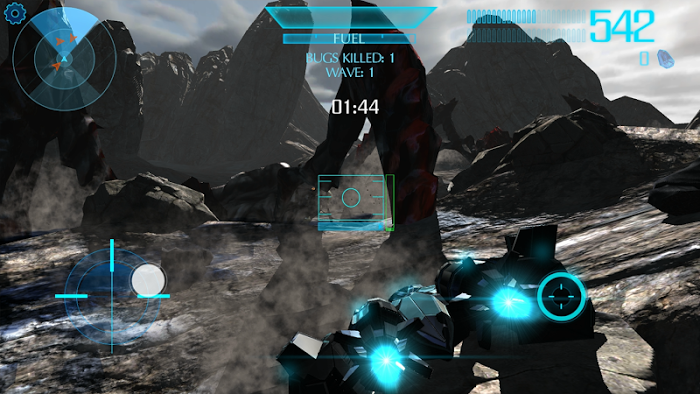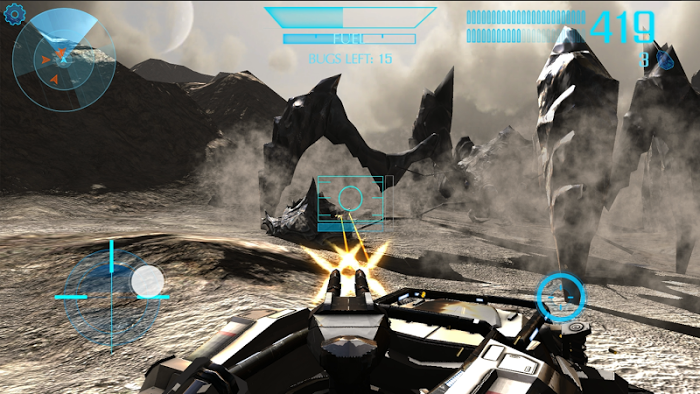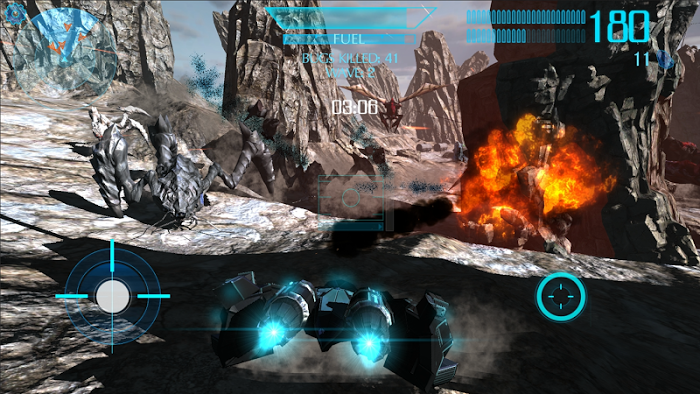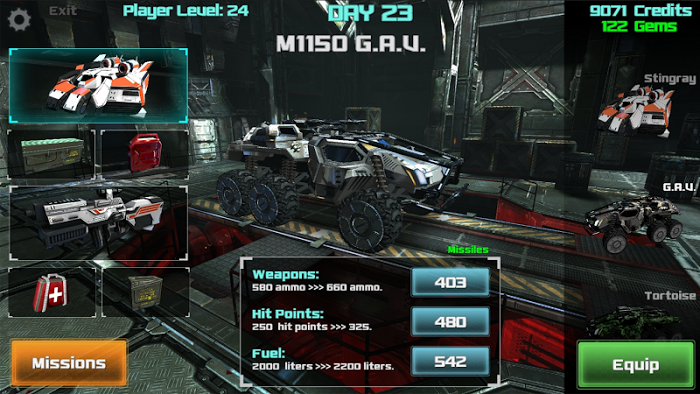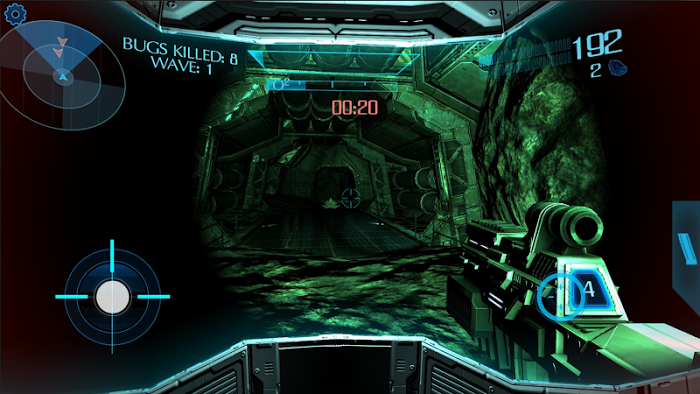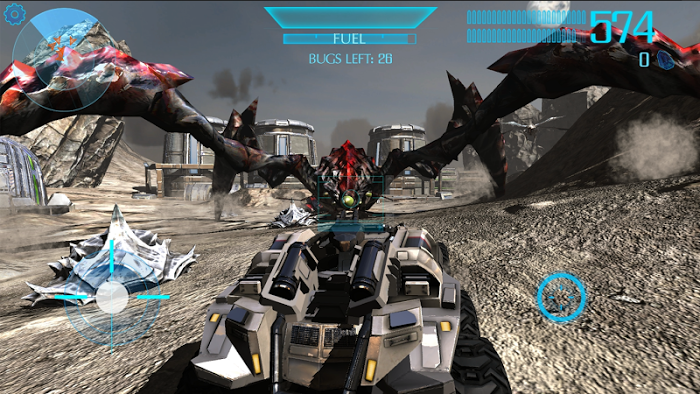 What's new
- Improved vehicle shooting redicle
- Vehicle types have unique redicle
- Added aim system setting when shoot
- Fixed bug on enemy collision
 How to install Android game? Learn here!