Info
Developer:
Brisk Mobile
Download size:
29Mb
Version:
2.91
Requires
Android
: 2.3.3 & Up
Download
Description
For those wondering, this full version of Medieval has UNLIMITED levels – that's right.. forever! Our current record sits @ Level 28492 on Normal..
** Fast-Fire is a 'cheat' mode. For the original experience play on 'Normal' or 'Hard'.
***HINT*** Tap on the two dragon-fire cauldrons during mode-select to unlock the Fast-fire option.
Legions of Medieval and Medieval HD fans around the world have spoken and after 2 MILLION+ iOS downloads, Medieval is finally available on Android!
Welcome to Medieval – tower defense at it's finest. Stunning graphics, outstanding audio, and addictive gameplay combine to make a gaming experience of epic proportions supporting both Tablets and Phones.
Simply Tap the screen to unleash various diabolical Medieval weapons on the legions of enemy forces that threaten your Castle and your honor.
Leave the magic fairies, silly plants, and spells to the others – Medieval is hardcore castle defense in its purest and most satisfying form. Where archers and armour, bombs and boulders, catapults and cauldrons…all battle it out in defense of your castle and your honor.
Reviews:
"Between the great graphics, realistic sounds, and addictive gameplay, you quickly find yourself fully immersed in the world of Medieval as hours slide by." Score: 4.5/5 – Macworld
"The best graphics of any castle defense game on the App Store by a wide margin." – Frapstr.com
"Graphics go from polished to stunning…colors are vibrant and the level of detail is impressive." Score: 5/5 – AppSmile.com
"A game that will stay on my iPhone for quite a while." Score: 4.2/5 – AppVee.com
"This is a great game for any age." Given top rating of 'Best' – AppReview.com
"An awesome game." – AppChatter.com
Features:
• 4 Game Modes: Easy, Medium, Hard, and FAST FIRE for a finger-tapping frenzy!
• 3 Different Shooting Modes: Auto Fire, Show Arc, Drag Fire.
• 6 Different troop types including war machines like Catapults and fast moving cavalry Raiders.
• Tailor your forces to suit your personal style of warfare
• 8 Unique weapons such as flaming arrows and powerful multi-shots – each with multiple upgrades available for maximum devastation.
Check out out other hit games by Brisk Mobile at www.BriskMobileGames.com and follow us on Twitter @BriskMobile !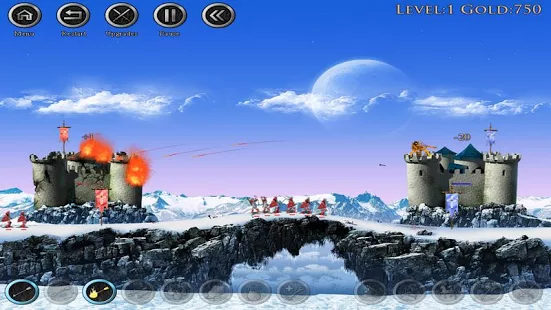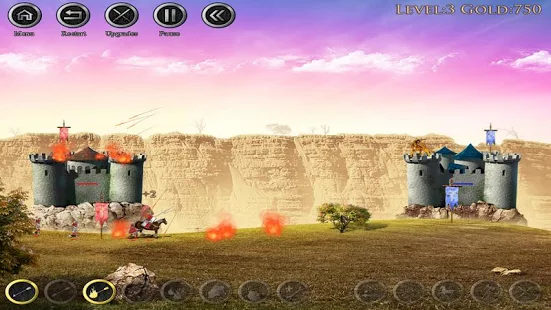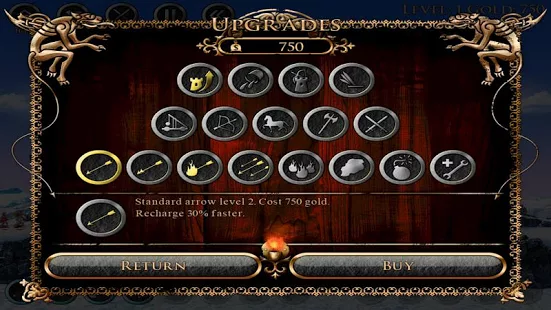 What's new
- Reduced size of several image assets that were causing 'Out of Memory' errors.
Enjoy!
Gameplay video
 How to install Android game? Learn here!