Info
Developer:
FourThirtyThree Inc.
Download size:
52Mb
Version:
1.0.48
Requires
Android
: 4.1 & Up
Note:
! Requires internet connection to play
! Unreleased beta version
Description
From Super Heroes like Superman, Batman, Wonder Woman and Flash,
To charismatic Super-Villains like Joker, Harley Quinn, Catwoman and Lex Luthor,
Fight for the fate of Prime Earth as your favorite DC Character!
The ultimate mobile DC experience, DC Unchained!
# Fight as Superman, Batman, Joker and more!
Save the day as the members of the Justice League, including Superman, Batman, Wonder Woman!
Or, follow the story of exciting Super-Villains, including Joker, Harley Quinn, Catwoman, and Lex Luthor!
The most Super Heroes and Super-Villains of DC are at your disposal!
# Authentic DC Comics experience awaits!
Follow the original story inspired by the DC Comics storyline!
Enjoy the exclusive artwork illustrated by DC Comics artist Paolo Pantalena!
Complete your DC Comics experience in mobile platform!
# Immerse yourself in authentic DC Comics World
Smash your enemies with a mallet as Harley Quinn, and finish them off with Batarangs as Batman!
Relive the legendary battles with your own fingertips, using iconic weapons and abilities!
Will you be able to defeat the enemy bent on destroying Gotham City and Metropolis?
# Stronger together – who's in your dream team?
Form a formidable team by joining the forces of heroes and villains!
Any combination is possible – form the dream team of your fantasies!
Will your unique combination prevail? Prove your strategy!
# Vast array of contents – it's the ultimate mobile DC experience!
Follow the story of DC Comics, and fend off the enemy'!
Discover the unique side stories of the Super Heroes and Super-Villains!
Join forces with your friend, and defeat the boss villain!
Rise to the top! Pick your best three to challenge other players!
VIsit the Official pages of DC UNCHAINED for more information!
▷ DC Unchained Official Community Page : https://www.plug.game/Dcunchained/1030715
▷ DC Unchained Official Facebook Page : https://www.facebook.com/DCUnchainedOfficial/
▷ DC Unchained Official YouTube Channel : https://goo.gl/fwZGqN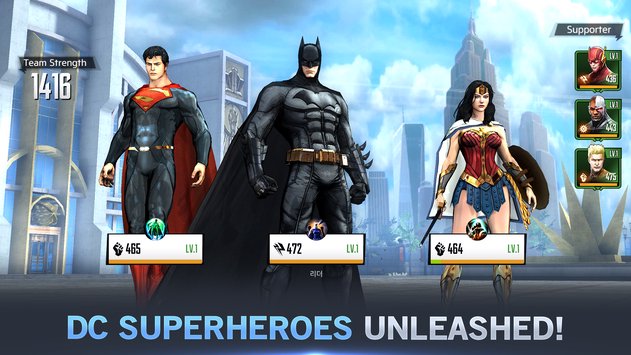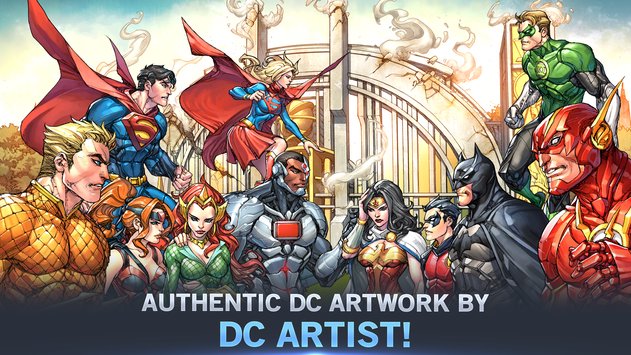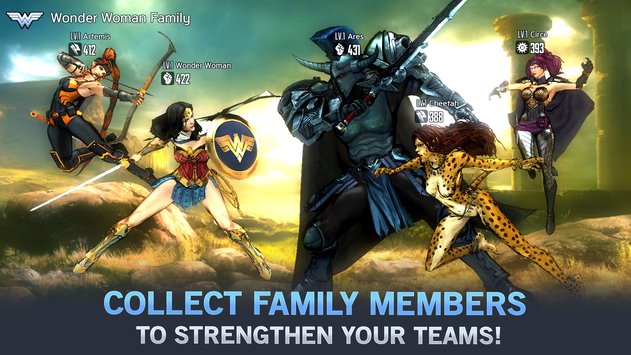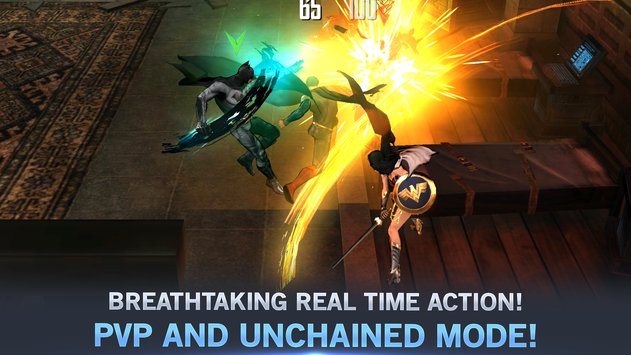 What's new
▶Bug Fix Notes
- Alleviate issue of user progressing by self before party members enter combat in UNCHAINED
- Fixed issue in UNCHAINED, Hall of Justice 4, auto-combat stalls due to location of loot box
- Revised Lex Luthor and Star Sapphire camera shaking issue.
- Fixed issue of Naver Café screenshot malfunction
- Fixed issue of in-game dialogue exposure
- Camera shaking control option addedhttps://m.youtube.com/watch?v=YHJskRXFvxY
YouTube video
 Download apk - 52Mb
 Google Drive

 OneDrive
 How to install Android game? Learn here!
Keywords: DC UNCHAINED apk, DC UNCHAINED beta apk